Call for Directors. Now! Interested to direct a play for the Dubai Drama Group? Present copies of your script to the committee through our 'Directors Submission Form' on our site and your name could be up in lights! Click Here.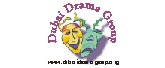 Home >Theatrical Styles >  Pantomime
 Pantomime
Written by Our Theatre Critique   
In British theatre, pantomime is a Christmas or New Year entertainment. Like Punch and Judy, Harlequinade and the French tradition of mime, its origins can be traced back to the 16th and 17th century Italian improvised comic drama called the commedia dell'arte. Growing out of the harlequin spectacle of the 18th century and the burlesque of the 19th, pantomime retained such elements as an actress playing the part of principal boy and an actor playing the dame.
Many of the plots were based on folk tales collected and retold by the French writer Charles Perrault. His book 'Mother Goose's Fairy Tales' published in 1697 included classic stories like Puss in Boots, Cinderella, Sleeping Beauty and Red Riding Hood.
As pantomimes used these stories more and more the role of Harlequin diminished until he disappeared. New elements were added to the mix of slapstick and double entendre. Popular songs, topical humour and satire found their way into the script as did audience participation and guest appearances by popular entertainers of the day.
Some of the comedy routines have become traditional. We've no idea who first performed them but they are eagerly awaited by audiences who know them just as well as do the performers. Most professional scripts leave it up to the director and actors to decide which routines to include, but because we're mostly writing for small amateur groups who have widely varying levels of experience, we tend to write them out in full.
Nowadays, people will try to tell you that panto is for children. Then they'll attempt to emasculate the script, commenting that the baddies are too frightening, witches are unchristian and the jokes are too naughty. Rumour has it that one group even produced, 'Snow White and the Seven Persons of Diminished Stature'! Well, pantomime has never been politically correct. Instead, it brings us face to face with our greed, prejudice, cowardice and dishonesty, and forces us to laugh at ourselves.
In the end though, virtue is rewarded, true love conquers evil and everyone lives happily ever after. It's terrific!
Last Updated ( Tuesday, 24 October 2006 )