Call for Directors. Now! Interested to direct a play for the Dubai Drama Group? Present copies of your script to the committee through our 'Directors Submission Form' on our site and your name could be up in lights! Click Here.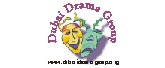 Home > Roles and Duties
RESPONSIBILITIES
Roles and Duties for the staging of a DDG show for the public.